Fresno Document Scanning Services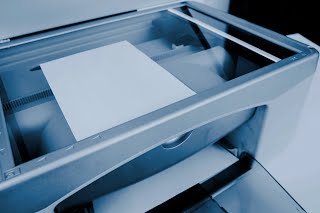 If you need secure Fresno document scanning, large-format scanning, or microfiche or microfilm conversion in Fresno, our first-class facility makes document conversion easy- and we know we can find the right solution for your business.
It's our mission to find you a custom solution for your scanning project quickly and easily. Fresno Scanning Service provides secure Fresno scanning solutions for any business.
To learn more about the services offered by Fresno Scanning Services, just give us a call at (559) 513-8484 or fill out the form to the left for a free quote today.
Fresno Document Scanning Services
Document scanning projects come in all sizes. In addition to traditional Fresno scanning services, we offer several other options to help you manage your documents better, including:
Indexing and uploading files into a Document Management System, or DMS
Optical character recognition (OCR) to make your files editable
Day-forward scanning, where you scan all documents starting after a certain point
Finding the right document management system that fits your business model
Helping you convert to a paperless office and more!
Large-Format & Bulk Scanning Services in Fresno
We can help you convert any type of file, including mylars, blueprints, architectural drawings, or any size file spanning from "A" to "J". Our scanning and conversion services for drawings include engineering, construction, legal, educational industries. We can convert any drawings for any industry to digital format.
Microfilm and Microfiche Scanning in Fresno
Our scanners are equipped with sophisticated image enhancement software that allows us to produce high-quality electronic images. We'll ensure that your microfiche or microfilm has expert care and handling.
Fresno Scanning Services is your source for secure document scanning services anywhere in California. Give us a call at (559) 513-8484 to get started today!
Get Free Quotes on Document Scanning Services In Fresno Today!
If your project doesn't fit any of these categories, no problem! We can get you a quote for any size or type of scanning. We're the experts in document scanning and imaging, including OCR and indexing services. We're ready to handle your sensitive records to ensure your documents are protected from conversion to storage and/or disposal.
To get free, no obligation quotes today, fill out the form to the left or give us a call at (559) 513-8484. Within minutes of receiving your request, we'll be in contact to help you with your project.